Get'em
All
with Professional-Grade Lice Tools
Lice Charmers
Preventative Lice Shampoo and Conditioner
Daily infestation prevention.

Formulated to work better together.

A daily-use version of our treatment oil.

Safe for the whole family.
FREE SHIPPING
Just want one? Add them below.
Add our comb and treatment oil for lice emergencies.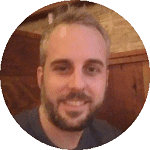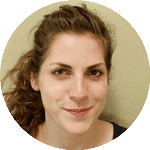 We're Conor and Lex - Owners of Lice Charmers
an independent head lice removal service in Portland, OR.
Getting rid of lice is literally our job, however...
Hiring a service isn't for everyone.
So, we're sharing the Lice Charmers Method we use to get our clients guaranteed lice free.
Want to hear what our clients say about us? Just scroll down.
Service and Product Reviews
We were visiting friends while out of town, literally across the country when we found lice in my hair. I panicked of course and my sweet husband calmly googled and found Lice Charmers. We called and Conor was so sweet and empathetic and was able to get me in that very day. We met Lex at the office and she was so unbelievably nice. She calmed our (my) anxiety, we had great conversation and the appointment took about an hour, which was much quicker than we expected considering I have long and thick hair. This was pain free, relaxing and honestly not as big of a deal and I thought it was going to be.This service was well worth the money we spent. Thank you!
This was our first head lice experience with our child. Lex, and Lice Charmers came the same day we called and quickly helped reassure us that once she left we would all be lice free. I particularly appreciated the 30 day guarantee. Lice Charmers willingness to help guide us on best practices for what we needed to take care of in our home to ensure we wouldn't be reinfected was also such a help. Thanks so much Lice Charmers!
This service was so professional and so helpful. We are lice free and had a great experience getting it done!
Very kind and knowledgeable. We were seen the same day we called which was a great relief! Highly recommend!
Lex did a great job with our whole family- my mom, husband, 2 year old daughter and 3 month old son. Very thorough, professional, and knowledgeable! We hope we don't have to call on her again, but are grateful she's around in case we do in the future! Thanks so much!
I really can't recommend Lice Charmers enough! Lex was able to come to our home and check and treat all of us the same day. Lex has a calm and friendly approach and normalizes the whole experience to avoid major freak-outs :). Lex was amazing with our wiggly kids (3 & 8) and very reassuring to us adults. Lice Charmers will be the first call we make next time we need help with lice!
Alexis was amazing, experienced, professional, and personable. She was on time and really made us feel cared for. She told us what to expect and how to proceed with the home moving forward to prevent lice from reinfesting. 10/10 would recommend this service! Well worth the cost putting our minds at ease. Thank you Alexis!
Lexi came to my house within a few hours of calling. She was super thorough and extremely knowledgeable. I love that she uses non toxic products too. I highly recommend using Lice Charmers if you have been exposed to lice. You'll get a piece of mind.
Lexi came and checked my hair for me after a lice scare. She was friendly, knowledgeable, and had a great sense of humor. She was through and provided great after care instructions. If you find yourself in this situation this is definitely the business you want to call! Thank you!