Professional Lice Removal & Treatment
in Battle Ground, WA 
Save time – We come to your home.
No pesticides, no aftercare, no second appointments.
Guaranteed for 30 days or we re-treat for free.
HSA & FSA payments accepted.
Excellent
5.0
★
★
★
★
★
Based on 315 reviews from
Nerissa Zahora
★★★★★
Lex was great - she made everyone comfortable, taught us a lot, and made the whole process easy and painless. We hope we never have to come back, but if we do we'll be happy to use this service again.
Bernadette Sanders
★★★★★
Very knowledgeable, skilled and friendly staff.
Karin Cunningham
★★★★★
Getting lice was a less than ideal situation, but Lice Charmers in Beaverton really saved the day. Their quick, professional team, and in-home service are highly commendable. Thank you a million times!

Cheryl M.
★★★★★
Lice Charmers deserves a 5+ review. Noticing a family member had lice we ran down to Lice Charmers. Melanie, was calm, professional and very thorough....
Lori Ehle
★★★★★
I can't even begin to tell you how nice it was to find this amazing company and know they dealt with the entire issue! Not to wonder if I got it all myself and for the reassurance they did was a comfort. As much as I hope to never have this issue again, it's great to know they are there if needed!
Heather Friedman
★★★★★
I highly recommend Lice Charmers in Portland for lice removal. We had a home visit and Lexi was thorough with checking and treating. I was given a lot of information and was able to purchase medical -grade lice tools should we have to deal with this in the future.
Megan Crown
★★★★★
Amazing experience visiting Lice Charmers. I found a louse in my hair late Friday afternoon and was able to make an appointment with Lex the next morning. She was extremely patient and gracious as I asked a million questions. Thank you SO MUCH!
Anne Madden
★★★★★
Lex is wonderful! I don't recommend getting lice, but if you do, I recommend getting rid of them at Lice Charmers.Lex is thorough and great with kids. She made the process easy and as pleasant as it could be.
Sarah Reuber
★★★★★
Lex is thorough and kind. This was the second time we had to use the Lice Charmers service and I'm so grateful there is a service like this! It may be expensive but worth every penny to be lice free!!! Highly recommend.
Amy Benton
★★★★★
Organized, timely, informative care. She was thorough and complete. Lice free after 1 visit! Thank you.
Naomi Berg
★★★★★
My 16-year old & I needed a check and were able to schedule the same day we called. Lex & Melanie were very thorough, compassionate, and helped put our minds at ease! I am so grateful for their service & care—especially as a single parent!
Destinie Lachica
★★★★★
This place is so amazing. I was stressed when my daughter had lice and they were so calm and answered all my questions. We called on a Saturday afternoon and she squeezed us in that same day around 5. My daughter went home lice free and with oil to take home. Would defiantly recommend.
Colette Neva
★★★★★
Fast, kind and fantastic service! I wouldn't go anywhere else.
Tamara Wicklund
★★★★★
Lex was great! This is the second time we have used her service and very happy! She did great with my two boys and was able to adjust when one needed a break. Highly recommend her!
Noelle Diaz
★★★★★
Has a great experience here! Called on a weekday about 3:30 hoping to get checks for my family of 5 (including school age and toddler children) and we were able to all be fit in that afternoon/evening. It was our first experience with lice and it was helpful and informative- I feel more confident in the future now knowing what I'm looking for! Would definitely return here for swift, informative service.
Professional Head Lice Treatment Service Near Me
Having a professional service come to your home to provide head lice treatment your family for lice is the best way to get lice free. You can avoid the travel and traffic you'll have to fight to get the lice clinic. You can skip waiting your turn in line in a public place while your kids are bored out of their mind and experiencing what can be a scary situation for some in a strange place. Lice treatment can take over an hour and a half per person, which means potentially four or more hours stuck there before everyone is fully treated.
Mobile, In-Home, Head Lice Removal Clinic
Get lice clinic results in the comfort of your home in Battle Ground, Washington. Head lice are stressful enough without having to interrupt your entire life to find out if the lice symptoms need immediate attention. The best way to get rid of lice is hiring a professional to come to you and focus all her attention on getting everyone checked for lice and manually removing them without pesticides or uncomfortable heat devices. Careful lice combing is a manual method that lice cannot avoid and has worked for hundreds of years to safely and effectively eliminate head lice and lice eggs.
Battle Ground, Washington
Battle Ground Washington is located in Clark County. It has 17,571 inhabits according to the U.S. national census for 2010. From 2000 to 2005, Battle Ground got 4th place when it came to the rate of suburban growth for the population at large. This is 4th place out of 279 incorporated towns and cities. Since 2019, the number of inhabitants of Battle Ground is estimated at beyond 21,500.
The story behind Battle Ground's unusual moniker is that it was a literal battleground and sometimes straightforward naming conventions make the most sense.
It became a battleground in 1855 due to the Vancouver Barracks army, which made the transition to a United States Army post, ending up in a standoff versus the Klickitat Tribe. Headed by Chief Umtuch or Umtux, the Klickitat Tribe went northward. Meanwhile, when the Fort Vancouver Community discovered that the "Indians" were out of their reservations, they formed an army headed by Captain William Strong to pursue the escaped natives.
After much hardship, the Vancouver military force and the Klickitat Tribe met head-to-head at what would eventually be known as the City of Battle Ground. Negotiations happened afterward that led to the Klickitat Tribe turning to their barracks, but one of the men of Captain Strong had a shot fired that killed Chief Umtuch.
There are also a lot of things to do in Battle Ground when vacationing or visiting there. For example, the Battle Ground Lake State Park is full of campsites and trails on a volcanic lake. Meanwhile, you'll be welcomed by a sizeable green space and river when traversing the Lewisville Regional Park.
Kiwanis Park has a beautiful garden and park for you to relax in. Daybreak Regional Park and Boat Launch include water sports and boating activities.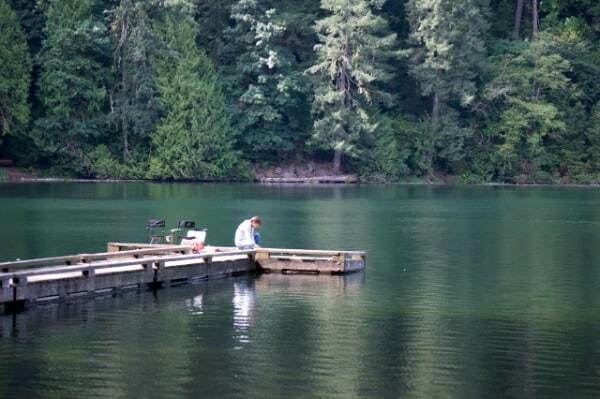 Other Nearby Washington Areas Served
[fusion_widget_area name="avada-footer-widget-1″ hide_on_mobile="small-visibility,medium-visibility,large-visibility" /]