Professional Lice Removal & Treatment
in Beaverton, OR 
Save time – We come to your home.
Or schedule an appointment for our private clinic.
No pesticides, no aftercare, no second appointments.
Guaranteed for 30 days or we re-treat for free.
HSA & FSA payments accepted.
Lice Charmers got me in quickly and only charged for the time they spent with me. The service was super friendly and informative also.

We had a really great experience. As great an experience as you can have when it comes to lice...I called to schedule and she was able to be At our house...

thank you , great service !!!!

Highly recommend Lex and her team's services! The convenience of having her come to your home can't be beat. This company is professional, efficient, and...

We discovered lice on our son on a Thursday night at 8pm. We were able to book a meeting with Lexi at 8am the next morning. Within 10 minutes of our online...

When the after care program at my son's school sent an email home about lice being present on another student, I was nervous that my kids had it. I'd heard so many tales of woe around lice from my friends and didn't want to risk multiple rounds of

...

infestation. I wanted a professional opinion. I called Lice Charmers and spoke to Lex. She was able to see us all the same day at their SE private clinic. Prior to our appointment, she gave me advice on how to treat our home and the protocol for informing close friends and school, if necessary. When we arrived for our appointment, Lex was friendly, informative and professional. She was able to examine all three of us without causing any discomfort and in a short amount of time. It turns out that is was a false alarm but I am so glad that we went to an expert to alleviate my worries and be on the safe side. If we ever do experience a lice outbreak, I will 100% give Lex and Lice Charmers a call. I've already told my friends and coworkers about our awesome experience.

read more

Lex and Connor were such a pleasure to work with. I received a call immediately after texting for services. Connor answered all of my questions with patience and courtesy. Lex was able to come to our home the next day for screenings and luckily she

...

did because we all had it. Lex was friendly, knowledgeable and very meticulous, making sure we were all lice free. I would highly recommend their services. She left leaving us with instructions on how to screen and remove ourselves but, she also offers a 30 day guarantee to return if you were to see anything return. I'm relieved we did this because I've heard other stories from mom's who try kit after kit and they can't get rid of it.

read more

Kimberly A.
21:26 28 Feb 20
Alexis and Conner made the experience of eradicating lice in our home easy. They first eradicated the myths that made me frustrated and exhausted with the...

Lice Charmers was amazing and made a tough situation manageable. We spoke with Connor at night and Lex arrived first thing in the morning, exactly on time! We had 1 mild case but are now lice free!!! I would absolutely use Lice Charmers again

...

☺️

read more

Lex was absolutely wonderful to work with. She was kind, patient and professional. The rates were reasonable compared to lice removal clinics. And it was so...

I could not have asked for a better experience dealing with lice. Lex was able to fit me in same day and was such a rock star. She took care of my daughter...

The team at Lice Charmers was wonderful. They communicated regularly about available times and about Lex's arrival time. Once she arrived, she did an amazing job delousing our family of four. I have very thick hair and she did a thorough job

...

removing the mother load of nits and lice. A week later, I found a live bug on my son which he probably got from a friend. Lex returned the next day to treat us again fulfilling their guarantee. Professional. Friendly. High-quality. Convenient. I would recommend Lice Charmers 100%.

read more

Deborah P.
01:42 22 Jan 20
The team at Lice Charmers was wonderful. They communicated regularly about available times and about Lex's arrival time. Once she arrived, she did an...

Lex is incredibly discreet and professional and we felt very comfortable with her in our home. Having lice is a stressful event! She was a comfort and a calm to both my daughter and I. I've recommended Lice Charmers to every parent in my child's

...

elementary class.

read more

Lex was so sweet with the kids and made the experience just about as positive as it could be. I have already recommended Lice Charmers to my friends and family.


Get advice and answers from our expert team.
Pick a time that works for your family's schedule.
Your tech arrives in an unmarked car and gets right to work.
If lice come back within 30 days, we re-treat for free.
Find out how easy it can be to get rid of lice.
Personal, professional, in-home care.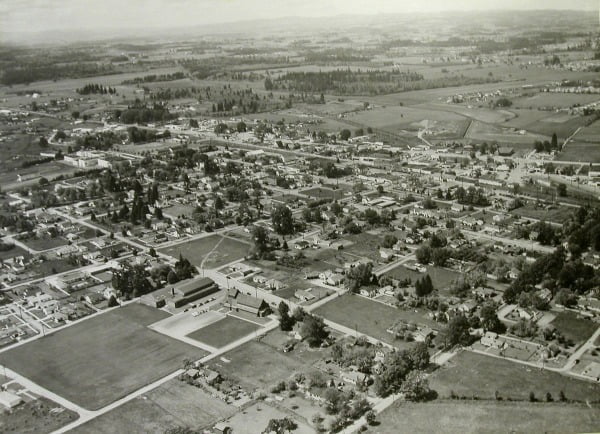 Lice Treatment Service Near You
Now that shampoos and other drugstore lice kits aren't as effective as they used to be and parents are more cautious about using prescriptions options for head lice, hiring a professional service to come to your home is the best option for same day safe lice removal. Lice treatment doesn't have to be a painful and lengthy process. Unlike many services, Lice Charmers requires zero aftercare routines of soaking your head in olive oil and trying to comb on yourself. We don't require second appointments. We don't require product purchases. We eliminate lice in one visit and back it up with a guarantee, so you know it works.
Mobile, In-Home, Head Lice Removal Clinic
Families in Beaverton, OR, used to have to travel to a lice salon or clinic to get head lice removal done by a professional. Now, with Lice Charmers, you can stay in the privacy and convenience of your home. Our mobile technicians bring their skills to you and get rid of lice in one appointment. Get better than lice clinic results without pesticides, harsh chemicals, or interrupting your life to travel across town and sit for hours to receive treatment. Many parents search for lice treatment near me and now there is lice service that provides just that.
Lice Treatment Beaverton Oregon
Beaverton is a U.S. city located in Oregon; specifically Washington County. It is home to 97,000 people, covers 19.6 square miles of land, and is situated within the Tualatin River Valley or eleven kilometers or seven miles westward of Downtown Portland. It's the 6th largest city in Oregon and the 2nd largest city in Washington County. Metro West Ambulance is the organization providing EMS to Beaverton while Tualatin Valley Fire & Rescue offers protection and firefighters in turn.
One other thing that's notable about this Oregon city is that the Money magazine heralds it as one of one hundred best small cities to live in the U.S.A. This humble hamlet is also part of Washington County's economic backbones along with another Oregon city, Hillsboro. Its economy drives the county to success because it serves as the central hub for a multitude of companies and multinationals known across the world, such as the famous brand, Nike.
If that's not enough, then there's also the fact that Beaverton, home of Nike's headquarters, is also a city renowned for its amenities and services. Its government and citizenry are welcoming, hospitable, proactive, and responsive to the needs of the community at large, leading to a standard of life that's quite high. As for the top touristy things to do and places in Beaverton, they include the following.
You have the Tualatin Hills Nature Park, where you can relax and unwind with a relaxing hike. There's also the Wildwood Trail, that's also filled with nature and biodiversity galore. Meanwhile, the Tryon Creek State Natural Area is a forested place filled with horse trails in case you want to do something more than hiking. Finally, there's the gorgeous Forest Park that offers just what it says right on the tin.