Professional Lice Removal & Treatment in Camas, WA
Save time – We come to your home.
No pesticides, no aftercare, no second appointments.
Guaranteed for 30 days or we re-treat for free.
HSA & FSA payments accepted.
I called as soon as I heard about this company! They were very helpful in answering any questions I had. They conveniently traveled to our home. Not only was Lex quick and efficient she was educational and gave us piece of mind. By the time she

...

left... We were lice free:) I'd highly recommend Lice Charmers!!!

read more

We discovered lice on a family member, and immediately knew we needed a Leo to completely rid of them ASAP! We called Lice Charmers, and Lex was in our home within the hour! She completely got rid of all lice in two members of the family. She

...

searched a few others, which were in the clear. She was very easy to talk with and very professional! Highly recommend if you live in the Portland metro area.

read more

Lex saved us again! She is the BEST! Very prompt, gentle and kind! Our kids love her and I feel safe knowing I can count on her in such a stressful situation. She was able to see the same day I called for treatment and she drove to Gresham to help

...

out family. Thank you so much!

read more

No one wants to hear their child say, "I think I have lice!" But when it happens I highly recommend calling Lice Charmers! After a simple google search Saturday (@ 5:00pm) for lice treatment near us I found Lice Charmers & spoke with Lex on the

...

phone. She was able to come to our home in Lake Oswego the next morning & check/treat the entire family. Quick, efficient, thorough. My family is so thankful to have found Lice Charmers.

read more

We had a great experience with Lice Charmers and would highly recommend them for anyone dealing with a possible infestation. Very professional, experienced, fast, and efficient. They definitely know what they're doing and are great with all kinds of

...

kids!

read more

Lice Charmers got me in quickly and only charged for the time they spent with me. The service was super friendly and informative also.

When the after care program at my son's school sent an email home about lice being present on another student, I was nervous that my kids had it. I'd heard so many tales of woe around lice from my friends and didn't want to risk multiple rounds of

...

infestation. I wanted a professional opinion. I called Lice Charmers and spoke to Lex. She was able to see us all the same day at their SE private clinic. Prior to our appointment, she gave me advice on how to treat our home and the protocol for informing close friends and school, if necessary. When we arrived for our appointment, Lex was friendly, informative and professional. She was able to examine all three of us without causing any discomfort and in a short amount of time. It turns out that is was a false alarm but I am so glad that we went to an expert to alleviate my worries and be on the safe side. If we ever do experience a lice outbreak, I will 100% give Lex and Lice Charmers a call. I've already told my friends and coworkers about our awesome experience.

read more

Professional Head Lice Treatment Service Near Me
Professional head lice treatment is the fastest way to eliminate the stress and inconvenience of a surprise uprising of lice symptoms. When you get the call from school or the note from daycare, it can feel overwhelming because there is so much mystery around head lice and confusion about what needs to be done to treat the home and take care of all the lice eggs. A lice technician can come to your home, check everyone for lice, treat everyone that needs it, and show you what you need to do to take care of your home and prevent lice from coming back. Lice Charmers can get it done in one visit. We've removed all the unnecessary products and aftercare many clinics and salons require to provide just the essentials for treating lice quickly and effectively.
Mobile, In-Home, Head Lice Removal Clinic
More and more services are available at home. Lice removal now comes to you in Camas, Washington, too. Our mobile lice clinic delivers safe, affordable treatment without all the hassles of driving across town and sitting forever while you wait for them to take care of your family one by one. Learn what hundreds of families in the Camas,WA area have experienced for themselves with private and 100% effective lice combing done by a professional dedicated to just your family.
Camas, Washington
Clark County's Camas City is a Washington State city populated by 19,335 people, according to the census conducted back in 2010.
To be more specific, Camas, WA is found east of Portland, about 32 kilometers or 20 miles away. Camas's economic backbone for most of its history dealt with paper milling. Recently, more diverse industries began sprouting all over Camas thanks to many high-tech, white-collar companies deciding to set up shop there.
This has enhanced the commerce and industry of the city, with its serving as the home of Underwriters Lab, WaferTech, Linear Technology, Sharp Microelectronics, and Hewlett Packard. "Camas Days" meanwhile serve as a summer festival for the city along with other celebrations and holidays. In regards to what you can do in Camas as a tourist, there's plenty to choose.
You can indulge in the bird-watching and nature trails numerous parks within the area such as Lacamas Park, Skate Park, Prune Hill Sports Park, Oak Park, Louis Bloch Park, Heritage Park, Grass Valley Park, Goot Park, Forest Home Park, Fallen Leaf Park, Dorothy Fox Park, and Crown Park. There are also several water sports and activities you can indulge in at Camas' various lakes and creeks.
For example, at Round Lake, you can fish and hike at the calm waters of this tourist spot. There's also Lacamas Lake near Lacamas Park that's also a popular destination when it comes to paddling and fishing. There's also Lacamas Creek, where you can hike, fish, and relax at a creek that's also a park and garden in its own right.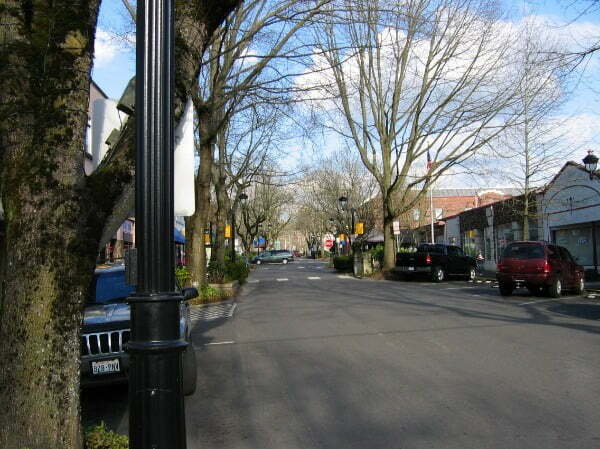 Other Nearby Washington Areas Served