Lice Removal In the Comfort of Home
Cedar Mill Oregon
Affordable in-home removal

No second appointments required

HSA & FSA Payments Accepted
Affordable in-home removal

No second appointments required

HSA & FSA Payments Accepted
When we're done, you're done with lice.
Lice Charmers got me in quickly and only charged for the time they spent with me. The service was super friendly and informative also.

We had a really great experience. As great an experience as you can have when it comes to lice...I called to schedule and she was able to be At our house...

thank you , great service !!!!

Highly recommend Lex and her team's services! The convenience of having her come to your home can't be beat. This company is professional, efficient, and...

We discovered lice on our son on a Thursday night at 8pm. We were able to book a meeting with Lexi at 8am the next morning. Within 10 minutes of our online...

When the after care program at my son's school sent an email home about lice being present on another student, I was nervous that my kids had it. I'd heard so many tales of woe around lice from my friends and didn't want to risk multiple rounds of

...

infestation. I wanted a professional opinion. I called Lice Charmers and spoke to Lex. She was able to see us all the same day at their SE private clinic. Prior to our appointment, she gave me advice on how to treat our home and the protocol for informing close friends and school, if necessary. When we arrived for our appointment, Lex was friendly, informative and professional. She was able to examine all three of us without causing any discomfort and in a short amount of time. It turns out that is was a false alarm but I am so glad that we went to an expert to alleviate my worries and be on the safe side. If we ever do experience a lice outbreak, I will 100% give Lex and Lice Charmers a call. I've already told my friends and coworkers about our awesome experience.

read more

Lex and Connor were such a pleasure to work with. I received a call immediately after texting for services. Connor answered all of my questions with patience and courtesy. Lex was able to come to our home the next day for screenings and luckily she

...

did because we all had it. Lex was friendly, knowledgeable and very meticulous, making sure we were all lice free. I would highly recommend their services. She left leaving us with instructions on how to screen and remove ourselves but, she also offers a 30 day guarantee to return if you were to see anything return. I'm relieved we did this because I've heard other stories from mom's who try kit after kit and they can't get rid of it.

read more

Kimberly A.
21:26 28 Feb 20
Alexis and Conner made the experience of eradicating lice in our home easy. They first eradicated the myths that made me frustrated and exhausted with the...

Lice Charmers was amazing and made a tough situation manageable. We spoke with Connor at night and Lex arrived first thing in the morning, exactly on time! We had 1 mild case but are now lice free!!! I would absolutely use Lice Charmers again

...

☺️

read more

Lex was absolutely wonderful to work with. She was kind, patient and professional. The rates were reasonable compared to lice removal clinics. And it was so...

I could not have asked for a better experience dealing with lice. Lex was able to fit me in same day and was such a rock star. She took care of my daughter...

The team at Lice Charmers was wonderful. They communicated regularly about available times and about Lex's arrival time. Once she arrived, she did an amazing job delousing our family of four. I have very thick hair and she did a thorough job

...

removing the mother load of nits and lice. A week later, I found a live bug on my son which he probably got from a friend. Lex returned the next day to treat us again fulfilling their guarantee. Professional. Friendly. High-quality. Convenient. I would recommend Lice Charmers 100%.

read more

Deborah P.
01:42 22 Jan 20
The team at Lice Charmers was wonderful. They communicated regularly about available times and about Lex's arrival time. Once she arrived, she did an...

Lex is incredibly discreet and professional and we felt very comfortable with her in our home. Having lice is a stressful event! She was a comfort and a calm to both my daughter and I. I've recommended Lice Charmers to every parent in my child's

...

elementary class.

read more

Lex was so sweet with the kids and made the experience just about as positive as it could be. I have already recommended Lice Charmers to my friends and family.


Get advice and answers from our expert team.
Pick a time that works for your family's schedule.
Your tech arrives in an unmarked car and gets right to work.
If lice come back within 30 days, we re-treat for free.
Find out how easy it can be to get rid of lice.
Personal, professional, in-home care.
We're house call specialists at quick treating nits
Family centered, natural in home lice combing removal clinic.
No doctor, no kits, same day professional extermination
Top emergency head lice killing – in one day
HSA & FSA insurance accepted
Best effective treatment price and reviews.
Mobile salon services and facilities for all locations
Looking for hair lice cleaning businesses or companies near me?
Head lice removal for families in the Cedar Mill Oregon region. Our service travels to your home and checked and gets rid of everyone's lice in a single session. Checks take about 5-20 minutes depending on the length, thickness, and curly of the hair. We'll show you how to do checks on your family and what you can do to get rid of any potential problems in the home. It's very simple when you know what you are doing to take care of the bedding and other person items in the home.
Medical Clinic
Lice Treatment
We're specialists at treating nits
Family centered natural in home lice removal clinic.
No doctor, no kits, same day professional extermination
Top emergency head lice killing in one day
Best price and reviews.
Mobile salon services and facilities for all locations
Looking for hair lice businesses or companies near me?
Many people choose lice treatment products first before hiring a service. It is possible to get rid of them using products that they aren't resistant too, but it is still a risk that treatment will fail. When treatment fails it is difficult to know and that means it's possible to restart or continue spreading them throughout your family, friends, and your child's daycare or school. Proper wet head lice head checks are required to be sure the infestation is eliminated and ensure treatment was successful.
Medical Center
Lice Clinic
Top reviewed in-home head lice service specialists.
Professional nit killing and lice removal mobile clinic/salon.
Natural combing for urgent lice salon results with no doctor required.
Same day, emergency extermination without leaving your place.
Clean hair and a quickly lice-free home in one day, for a fair treatment price.
No lice kit required & no traveling to a costly facilities locations.
FSA and HSA insurance payments accepted.
Cleaning tips for free – No health risking medicine.
American owned and locally operated.
Best option for private help near you.
Mobile lice clinics come to your home and get your children and everyone else lice free in one appointment. Choosing an in-home clinic saves your free time after work or on the weekend. Lice treatment can take up to 1.5 hours per person, which means that if only two people have it, then you are looking at 3 hours in retail location. This can be hard on kids that aren't used to sitting for so long and in a stressful environment. Not to mention keeping them entertained and fed without meltdowns. Lice clinics that come to your home eliminate all that stress and prevent you from having to pack everyone up and struggle through traffic.
Family Service Center
Lice Service
Same day appointments for urgent results with natural lice combing.
Avoid unnecessary costs and doctor visits.
Best reviewed mobile removal and hair cleaning company gets you nit free quickly.
Family-centered, in home, professional, salon-style treatment.
We accept FSA and HSA card insurance payments.
Mobile clinic travels to all Portland locations for quick, in one day removal.
Head lice house calls mean no need to travel to lice facilities.
Our business is getting you top ranked lice treatment, fast.
Head lice are harder than ever to treat and finding good information is difficult because we are transitioning from it being a relatively uncommon problem to something that everyone encounter. Now that there are lice services, parents can exterminate the problem in one sessions. Some services require second appointments, product purchases, or extensive self-treatment after the appointment. We don't require any of these. Once your treatment is over, you no longer have to do anything, you're truly lice free. Our lice service is proven effective and safe for all families.
Hair Salon
Lice Salon
We accept all FSA and HSA payments.
Avoid traveling to lice facility locations.
Top lice treatment service in Portland.
House calls are the quick way to get rid of lice.
No toxic medicine or chemical required – just professional lice combing.
Emergency, same day, head lice removal company – no doctor required.
In house and affordable nit and louse treatment specialist.
Get lice out of your hair for without traveling to a center
Fair pricing for low-cost mobile clinic.
No kits or product purchases required.
Head lice salons are a great option for taking care of a head lice problem quickly and with guaranteed results. It's difficult to find time to take care of the problem on your own because it requires a set of skills and knowledge that many people aren't familiar with and are too busy to learn. Even families that have had success on their own call us to have a professional go through and certify that the treatment was successful. The peace of mind is worth it to know that you can stop combing and checking every day. However, you can skip all this and preserve your free time by hiring a in-home lice salon from the get go. Decide if your time is worth spending combing evening after evening after work before choosing a lice treatment option.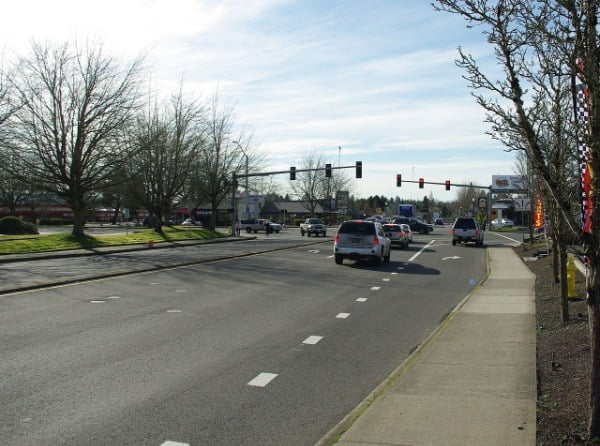 Cedar Mill Oregon
Cedar Mill is an Oregon suburban community in Portland that's located westward of Willamette Stone and up north of Route 26. This unincorporated U.S. town is considered a census-designated site within Washington County. Cedar Mill was named after a Cedar Mill Creek sawmill that cut down western red cedars that used to be the prominent tree type of Cedar Mill until the same mill the town was named after significantly reduced their numbers and then some.
This name came about around 1874, after the U.S Post Office named Cedar Mill was itself established. The pond where the mill was located existed until the 1960s and was located near the intersecting parts of Cornell Road and the 119th Road. However, the mill itself stopped operating way back in 1891 and the remnant of its existence was the aforementioned pond. According to the 2010 national census from nearly a decade ago, Cedar Mill had about 14,546 inhabitants.
What's more, Cedar Mill has an overall area of 9.6 square kilometers or 3.7 square miles. It's composed of all land and little water. The Cedar Mill Creek runs its course through Cedar Mill, with it starting right at the Northwest Multnomah County neighborhood of Forest Heights. The creek then cuts right through Cedar Mill then ends up in Tualatin Hills Nature Park's Beaverton Creek. The town's only waterfall is appropriately called Cedar Mills Fall. It flows near JQA Young House and Cedar Mill Greenway.
There are a lot of things to do at Cedar Mill. First off, there's the beautiful and educational museum known as Pittock Mansion at 3229 NW Pittock Drive. Going there is like stepping back into time. As for the International Rose Test Garden, it's a park and botanical garden in one site. It's a must-visit Portland attraction at no extra cost on your part. 
You can also go to another botanical garden with an oriental twist known as the Portland Japanese Garden that's simply amazing to behold and located at 611 Southwest Kingston Avenue. Don't forget to go to the Freakybuttrue Peculiarium, which is like a Haunted House and horror museum all rolled into one fun-filled package. Finally, the Beaverton Night Market is a great gathering of goods and bargains galore.
Cedar Mill, OR is a census-designated place (CDP) that is a community in Washington County, sitting just north of U.S. Route 26 and just west from Willamette Stone. The town got its name from a sawmill on Cedar Mill Creek which operated from the late 1800s to the early 1900s. The first post office opened in 1874. According to the 2010 Census, the community had a population of 14,546.
The first school district servicing the area was the Union School District (District 6), which opened in 1856. The first library didn't open until 1976. Tualatin Valley Fire and Rescue provide First-response services, and the Beaverton Police Department provides law enforcement.
Things to Do
There are several attractions in the general area. Here are some options:
Cedar Mill Park
This park is just a half-mile away, making it within walking distance of the town square. This is a five-acre park with tennis courts and a baseball/softball field that is shared with the local elementary school. The part was recently redeveloped in 2014 utilizing funds from a 2008 bond measure. This made the park much more popular, especially considering they were able to update the walking trail that winds through the park. Picnic tables and a playground make this an excellent place for families as well.
Pittock Mansion
This area even has something for history buffs. The Pittock Mansion is located by the Oregon Zoo and is only a 5-mile drive away. It was home to Henry Pittock (1834-1919) and his wife Georgiana Burton (1845-1918), who were early owners of The Oregonian, a newspaper that is still widely circulated today.
Frequently Asked Questions About Cedar Mill, OR
Q: Is Cedar Mill/Portland dangerous at night?
A: Even though Cedar Mill is considered a suburb of Portland, it isn't dangerous at night. Of course, if you decide to venture into downtown Portland, the standard precautions will apply: always stay in well-lit areas.
Q: Is public transportation available to Cedar Mill from Portland?
A: Yes. Several lines will take you to Cedar Mill from Portland. These would include the Max Blue Line from Portland's Moda Center, a bus line from Wildwood Park, and many other options.