Professional Lice Removal & Treatment in Forest Grove, OR 
Save time – We come to your home.
No pesticides, no aftercare, no second appointments.
Guaranteed for 30 days or we re-treat for free.
HSA & FSA payments accepted.
I called as soon as I heard about this company! They were very helpful in answering any questions I had. They conveniently traveled to our home. Not only was Lex quick and efficient she was educational and gave us piece of mind. By the time she

...

left... We were lice free:) I'd highly recommend Lice Charmers!!!

read more

We discovered lice on a family member, and immediately knew we needed a Leo to completely rid of them ASAP! We called Lice Charmers, and Lex was in our home within the hour! She completely got rid of all lice in two members of the family. She

...

searched a few others, which were in the clear. She was very easy to talk with and very professional! Highly recommend if you live in the Portland metro area.

read more

Lex saved us again! She is the BEST! Very prompt, gentle and kind! Our kids love her and I feel safe knowing I can count on her in such a stressful situation. She was able to see the same day I called for treatment and she drove to Gresham to help

...

out family. Thank you so much!

read more

No one wants to hear their child say, "I think I have lice!" But when it happens I highly recommend calling Lice Charmers! After a simple google search Saturday (@ 5:00pm) for lice treatment near us I found Lice Charmers & spoke with Lex on the

...

phone. She was able to come to our home in Lake Oswego the next morning & check/treat the entire family. Quick, efficient, thorough. My family is so thankful to have found Lice Charmers.

read more

We had a great experience with Lice Charmers and would highly recommend them for anyone dealing with a possible infestation. Very professional, experienced, fast, and efficient. They definitely know what they're doing and are great with all kinds of

...

kids!

read more

Lice Charmers got me in quickly and only charged for the time they spent with me. The service was super friendly and informative also.

When the after care program at my son's school sent an email home about lice being present on another student, I was nervous that my kids had it. I'd heard so many tales of woe around lice from my friends and didn't want to risk multiple rounds of

...

infestation. I wanted a professional opinion. I called Lice Charmers and spoke to Lex. She was able to see us all the same day at their SE private clinic. Prior to our appointment, she gave me advice on how to treat our home and the protocol for informing close friends and school, if necessary. When we arrived for our appointment, Lex was friendly, informative and professional. She was able to examine all three of us without causing any discomfort and in a short amount of time. It turns out that is was a false alarm but I am so glad that we went to an expert to alleviate my worries and be on the safe side. If we ever do experience a lice outbreak, I will 100% give Lex and Lice Charmers a call. I've already told my friends and coworkers about our awesome experience.

read more

Professional Head Lice Treatment Service Near Me
When parents start talking about head lice, it's time to take action. Lice treatments are everywhere, but they aren't all the same. If you want to get rid of them at once, with no pesticides or harsh chemicals, and skip days of combing lice eggs and experimenting with home remedies, speak with a professional and find out if in-home lice removal is the best options for your family. Every completed appointment comes with a 30-day guarantee at no extra charge.
Mobile, In-Home, Head Lice Removal Clinic
Forest Grove has access to the best lice treatment available: in-home professional care. At Lice Charmers we provide parents with an answer to head lice that doesn't require excessive aftercare or second appointments required by many lice services. Our technicians travel to your home, get everyone lice free at once, and show you how to take care of any issues around the home and figure out where it came from, so you can prevent getting it back. When lice symptoms show up and lice eggs seem to never stop, getting rid of lice is as easy as picking up the phone.
Forest Grove, Oregon
Forest Grove is an Oregon State city that's part of Washington County. It is 40 kilometers or 25 miles off of the western side of Portland. It was a little town whose economy was mostly supported by agriculture. At present, it's Portland's "bedroom" suburb. According to the 2010 census, Forest Grove has 21,083 citizens under its jurisdiction, which is about 19.1% more than its 17,708 population figure in 2000.
In the 19th Century, specifically in the 1840s, settlements were formed in the area that would be Forest Grove. In 1850, the town ended up platted. In 1872, the incorporation of the city happened, thus making it Washington County's first many cities to come.
In the 20th Century, back in November 1908, the city got some much-needed electrical railway service care of the Oregon Electric Company (1908-1932). Its rival was Southern Pacific and its Red Electric passenger service (1914-1929). Finally, there's the Forest Grove Transportation Company and its streetcar service (1906-1911).
The National Register of Historic Places has two districts and twelves properties from Forest Grove listed, which include the Old College Hall, First Church of Christ, and the Alvin T. Smith House, among others.
There's also the Painter's Woods Historic District and the Clark Historic District, which has 18 blocks' worth of homes that date back to the 19th Century or 1854. As for the top tourist sites and attractions to visit in Forest Grove City, they include the following.
You can indulge in back-garden birding, wildlife observation, and wetland fun at the Fernhill Wetlands. There's also the Montinore Estate, which is a winery wherein you can indulge in wine tasting and imbibing thanks to its vineyard. You can also go to the David Hill Vineyards & Winery instead to taste some delectable pinot noir. A family and extreme sport favorite is the Tree to Tree Adventure Park, which includes a long zip line for you to zip across and various aerial obstacles galore.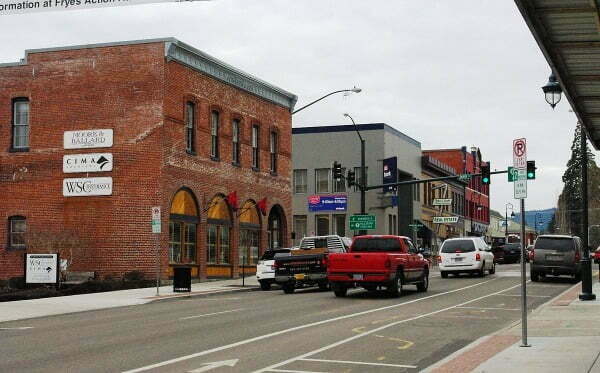 Portland Areas We Served