Lice Removal In the Comfort of Home
Oak Hills Oregon
Affordable in-home removal

No second appointments required

HSA & FSA Payments Accepted
Affordable in-home removal

No second appointments required

HSA & FSA Payments Accepted
When we're done, you're done with lice.
Excellent
5.0
★
★
★
★
★
Based on 315 reviews from
Nerissa Zahora
★★★★★
Lex was great - she made everyone comfortable, taught us a lot, and made the whole process easy and painless. We hope we never have to come back, but if we do we'll be happy to use this service again.
Bernadette Sanders
★★★★★
Very knowledgeable, skilled and friendly staff.
Karin Cunningham
★★★★★
Getting lice was a less than ideal situation, but Lice Charmers in Beaverton really saved the day. Their quick, professional team, and in-home service are highly commendable. Thank you a million times!

Cheryl M.
★★★★★
Lice Charmers deserves a 5+ review. Noticing a family member had lice we ran down to Lice Charmers. Melanie, was calm, professional and very thorough....
Lori Ehle
★★★★★
I can't even begin to tell you how nice it was to find this amazing company and know they dealt with the entire issue! Not to wonder if I got it all myself and for the reassurance they did was a comfort. As much as I hope to never have this issue again, it's great to know they are there if needed!
Heather Friedman
★★★★★
I highly recommend Lice Charmers in Portland for lice removal. We had a home visit and Lexi was thorough with checking and treating. I was given a lot of information and was able to purchase medical -grade lice tools should we have to deal with this in the future.
Megan Crown
★★★★★
Amazing experience visiting Lice Charmers. I found a louse in my hair late Friday afternoon and was able to make an appointment with Lex the next morning. She was extremely patient and gracious as I asked a million questions. Thank you SO MUCH!
Anne Madden
★★★★★
Lex is wonderful! I don't recommend getting lice, but if you do, I recommend getting rid of them at Lice Charmers.Lex is thorough and great with kids. She made the process easy and as pleasant as it could be.
Sarah Reuber
★★★★★
Lex is thorough and kind. This was the second time we had to use the Lice Charmers service and I'm so grateful there is a service like this! It may be expensive but worth every penny to be lice free!!! Highly recommend.
Amy Benton
★★★★★
Organized, timely, informative care. She was thorough and complete. Lice free after 1 visit! Thank you.
Naomi Berg
★★★★★
My 16-year old & I needed a check and were able to schedule the same day we called. Lex & Melanie were very thorough, compassionate, and helped put our minds at ease! I am so grateful for their service & care—especially as a single parent!
Destinie Lachica
★★★★★
This place is so amazing. I was stressed when my daughter had lice and they were so calm and answered all my questions. We called on a Saturday afternoon and she squeezed us in that same day around 5. My daughter went home lice free and with oil to take home. Would defiantly recommend.
Colette Neva
★★★★★
Fast, kind and fantastic service! I wouldn't go anywhere else.
Tamara Wicklund
★★★★★
Lex was great! This is the second time we have used her service and very happy! She did great with my two boys and was able to adjust when one needed a break. Highly recommend her!
Noelle Diaz
★★★★★
Has a great experience here! Called on a weekday about 3:30 hoping to get checks for my family of 5 (including school age and toddler children) and we were able to all be fit in that afternoon/evening. It was our first experience with lice and it was helpful and informative- I feel more confident in the future now knowing what I'm looking for! Would definitely return here for swift, informative service.
[fusion_widget_area name="avada-footer-widget-1″ title_size="" title_color="" background_color="" hide_on_mobile="small-visibility,medium-visibility,large-visibility" class="" id="" /]
We're house call specialists at quick treating nits
Family centered, natural in home lice combing removal clinic.
No doctor, no kits, same day professional extermination
Top emergency head lice killing – in one day
HSA & FSA insurance accepted
Best effective treatment price and reviews.
Mobile salon services and facilities for all locations
Looking for hair lice cleaning businesses or companies near me?
Head lice removal for families in the Oak Hills Oregon region. Our service travels to your home and checked and gets rid of everyone's lice in a single session. Checks take about 5-20 minutes depending on the length, thickness, and curly of the hair. We'll show you how to do checks on your family and what you can do to get rid of any potential problems in the home. It's very simple when you know what you are doing to take care of the bedding and other person items in the home.
Lice Treatment
Medical Clinic
We're specialists at treating nits
Family centered natural in home lice removal clinic.
No doctor, no kits, same day professional extermination
Top emergency head lice killing in one day
Best price and reviews.
Mobile salon services and facilities for all locations
Looking for hair lice businesses or companies near me?
Many people choose lice treatment products first before hiring a service. It is possible to get rid of them using products that they aren't resistant too, but it is still a risk that treatment will fail. When treatment fails it is difficult to know and that means it's possible to restart or continue spreading them throughout your family, friends, and your child's daycare or school. Proper wet head lice head checks are required to be sure the infestation is eliminated and ensure treatment was successful.
Lice Removal
Lice Clinic
Top reviewed in-home head lice service specialists.
Professional nit killing and lice removal mobile clinic/salon.
Natural combing for urgent lice salon results with no doctor required.
Same day, emergency extermination without leaving your place.
Clean hair and a quickly lice-free home in one day, for a fair treatment price.
No lice kit required & no traveling to a costly facilities locations.
FSA and HSA insurance payments accepted.
Cleaning tips for free – No health risking medicine.
American owned and locally operated.
Best option for private help near you.
Mobile lice clinics come to your home and get your children and everyone else lice free in one appointment. Choosing an in-home clinic saves your free time after work or on the weekend. Lice treatment can take up to 1.5 hours per person, which means that if only two people have it, then you are looking at 3 hours in retail location. This can be hard on kids that aren't used to sitting for so long and in a stressful environment. Not to mention keeping them entertained and fed without meltdowns. Lice clinics that come to your home eliminate all that stress and prevent you from having to pack everyone up and struggle through traffic.
Lice Service
Same day appointments for urgent results with natural lice combing.
Avoid unnecessary costs and doctor visits.
Best reviewed mobile removal and hair cleaning company gets you nit free quickly.
Family-centered, in home, professional, salon-style treatment.
We accept FSA and HSA card insurance payments.
Mobile clinic travels to all Portland locations for quick, in one day removal.
Head lice house calls mean no need to travel to lice facilities.
Our business is getting you top ranked lice treatment, fast.
Head lice are harder than ever to treat and finding good information is difficult because we are transitioning from it being a relatively uncommon problem to something that everyone encounter. Now that there are lice services, parents can exterminate the problem in one sessions. Some services require second appointments, product purchases, or extensive self-treatment after the appointment. We don't require any of these. Once your treatment is over, you no longer have to do anything, you're truly lice free. Our lice service is proven effective and safe for all families.
Hair Salon
Lice Salon
We accept all FSA and HSA payments.
Avoid traveling to lice facility locations.
Top lice treatment service in Portland.
House calls are the quick way to get rid of lice.
No toxic medicine or chemical required – just professional lice combing.
Emergency, same day, head lice removal company – no doctor required.
In house and affordable nit and louse treatment specialist.
Get lice out of your hair for without traveling to a center
Fair pricing for low-cost mobile clinic.
No kits or product purchases required.
Head lice salons are a great option for taking care of a head lice problem quickly and with guaranteed results. It's difficult to find time to take care of the problem on your own because it requires a set of skills and knowledge that many people aren't familiar with and are too busy to learn. Even families that have had success on their own call us to have a professional go through and certify that the treatment was successful. The peace of mind is worth it to know that you can stop combing and checking every day. However, you can skip all this and preserve your free time by hiring a in-home lice salon from the get go. Decide if your time is worth spending combing evening after evening after work before choosing a lice treatment option.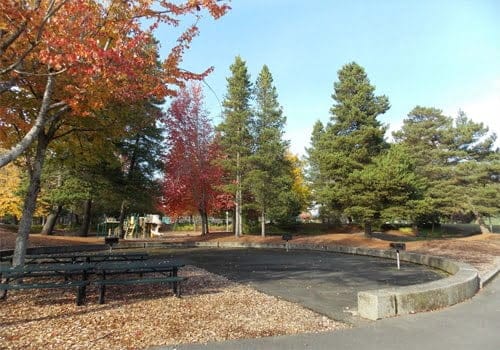 Oak Hills Oregon
General Information
Oak Hills is a census-designated place (CDP) in Oregon's Washington County just north of Beaverton. It also sits west of Cedar Mill and southeast of Bethany. The boundaries for this CDP have been set as the Sunset Highway on the south, West Union Road on the northern side, the Northwest 174th Avenue on the western boundary, and Northwest 143rd over by the east. Beaverton addresses have been assigned to the area by the post office, and the 2000 U.S. Census determined the city had a population of 11,779 people.
This CDP was initially supposed to be a planned community, and it was first constructed in the 1960s. In May 1965, there were ten homes built in this new community. Today, the city now has 650 households, and the Oak Hills Homeowners Association oversees the district.
Washington County's Oak Hills in Oregon State is a CDP or census-designated place. This U.S. town has 9,050 inhabitants according to the 2000 national census almost two decades ago. Additionally, in 2013, it was registered as the Oak Hills Historic District in order to be part of the National Register of Historic Places. It's located on the unincorporated territory on Bethany's south or southeast borders, Cedar Mill's western borders, and right on Beaverton's northern borders.
The planned community of the Oak Hills neighborhood was built back in the 1960s or back in the last century. The neighborhood is managed by OHHA or the Oak Hills Homeowners Association. By May of 1965, about 10 homes were made, which was the first of 650 homes. Oak Hills at present includes 650 residences already completed since then, of which about 627 are homes for single families. The remaining 23 homes are for multiple families instead. This neighborhood is but a small fraction of the Oak Hills CDP.
Oak Hills is a bustling tourist spot in its own right. You can go museum touring and wine-tasting at the Northwest Wine Tours, for example. There's also the Jaya Hanuman Temple and Cultural Center where you can get culturally educated and then some. Meanwhile, the landmark and tourist attraction of the Metropolitan Area Express or Max is also available for you to visit and use as a means of public transportation all over Oak Hills and beyond.
There's also Spyglass Park, which is a waterfront park with beach access. As for Oak Hills Park, it's a recreational sort of park filled with things like a golf course and country club. The park itself is beautiful to behold and have sightseeing tours for. Skyview Park is a one-acre humble park with a playground for those who wish for a more intimate and relaxed parks and recreation experience. Finally, John Marty Park is the opposite of Skyview, with its spacious fields, long trails that are good for jogging, and dogs that are off of their leashes.
Dinihanian Reservoir
The Dinihanian Reservoir is located just a half-mile from Oak Hills. This reservoir is an excellent place for swimming, fishing, or having a picnic. Ask any of the locals, and there is no question they would tell you that a lot of great memories have been made there.
The Oregon Zoo
The Oak Hills neighborhood is just 7 miles away from the Oregon Zoo. This is a location that houses many unique and endangered animals, including elephants, giraffes, polar bears, pacific lampreys, hippopotamuses, and many others. This zoo also has several remarkable events throughout the year, including concerts. With Oktoberfest coming up, this would be a great time to come check this place out!
Questions
Q: Is Oak Hills a safe place to live?
A: Indeed, it is. Oak Hills is now listed as #2 in "Best Suburbs to Raise a Family in Oregon" according to Niche, so it has become a well-regarded community.
Q: Does Oak Hills have a lot of opportunities for recreation?
A: Yes. The Oak Hills Homeowners Association oversees most of the recreation activities, and they include fitness, athletic opportunities, community groups, and various clubs as well.
Portland Areas We Serve
Lice Charmers does Lice Removal and Lice Treament in Beaverton Oregon
Lice Charmers Lice Removal and Lice Treatment in Beaverton OR