Lice Removal In the Comfort of Home
Oatfield Oregon
Affordable in-home removal

No second appointments required

HSA & FSA Payments Accepted
Affordable in-home removal

No second appointments required

HSA & FSA Payments Accepted
Lice Clinic Treatment Reviews
Completely private.
Logo-free vehicles and no uniforms.
Head Lice Treatment Mistakes 
Not getting everyone checked.

Miss one louse or two nits and the infestation can start over.

Overlooking the cost of missed school, childcare, or work.

Gambling on ineffective products, devices, and DIY treatments.

Thinking it's gone while it continues to spread.
Appointments that fit your schedule.
In the comfort or home or our private clinic.
A 30-day guarantee keeps you lice free.
We're house call specialists at quick treating nits
Family centered, natural in home lice combing removal clinic.
No doctor, no kits, same day professional extermination
Top emergency head lice killing – in one day
HSA & FSA insurance accepted
Best effective treatment price and reviews.
Mobile salon services and facilities for all locations
Looking for hair lice cleaning businesses or companies near me?
Head lice removal for families in the Oatfield Oregon region. Our service travels to your home and checked and gets rid of everyone's lice in a single session. Checks take about 5-20 minutes depending on the length, thickness, and curly of the hair. We'll show you how to do checks on your family and what you can do to get rid of any potential problems in the home. It's very simple when you know what you are doing to take care of the bedding and other person items in the home.
Medical Clinic
Lice Treatment
We're specialists at treating nits
Family centered natural in home lice removal clinic.
No doctor, no kits, same day professional extermination
Top emergency head lice killing in one day
Best price and reviews.
Mobile salon services and facilities for all locations
Looking for hair lice businesses or companies near me?
Many people choose lice treatment products first before hiring a service. It is possible to get rid of them using products that they aren't resistant too, but it is still a risk that treatment will fail. When treatment fails it is difficult to know and that means it's possible to restart or continue spreading them throughout your family, friends, and your child's daycare or school. Proper wet head lice head checks are required to be sure the infestation is eliminated and ensure treatment was successful.
Medical Center
Lice Clinic
Top reviewed in-home head lice service specialists.
Professional nit killing and lice removal mobile clinic/salon.
Natural combing for urgent lice salon results with no doctor required.
Same day, emergency extermination without leaving your place.
Clean hair and a quickly lice-free home in one day, for a fair treatment price.
No lice kit required & no traveling to a costly facilities locations.
FSA and HSA insurance payments accepted.
Cleaning tips for free – No health risking medicine.
American owned and locally operated.
Best option for private help near you.
Mobile lice clinics come to your home and get your children and everyone else lice free in one appointment. Choosing an in-home clinic saves your free time after work or on the weekend. Lice treatment can take up to 1.5 hours per person, which means that if only two people have it, then you are looking at 3 hours in retail location. This can be hard on kids that aren't used to sitting for so long and in a stressful environment. Not to mention keeping them entertained and fed without meltdowns. Lice clinics that come to your home eliminate all that stress and prevent you from having to pack everyone up and struggle through traffic.
Lice Service
Same day appointments for urgent results with natural lice combing.
Avoid unnecessary costs and doctor visits.
Best reviewed mobile removal and hair cleaning company gets you nit free quickly.
Family-centered, in home, professional, salon-style treatment.
We accept FSA and HSA card insurance payments.
Mobile clinic travels to all Portland locations for quick, in one day removal.
Head lice house calls mean no need to travel to lice facilities.
Our business is getting you top ranked lice treatment, fast.
Head lice are harder than ever to treat and finding good information is difficult because we are transitioning from it being a relatively uncommon problem to something that everyone encounter. Now that there are lice services, parents can exterminate the problem in one sessions. Some services require second appointments, product purchases, or extensive self-treatment after the appointment. We don't require any of these. Once your treatment is over, you no longer have to do anything, you're truly lice free. Our lice service is proven effective and safe for all families.
Lice Salon
We accept all FSA and HSA payments.
Avoid traveling to lice facility locations.
Top lice treatment service in Portland.
House calls are the quick way to get rid of lice.
No toxic medicine or chemical required – just professional lice combing.
Emergency, same day, head lice removal company – no doctor required.
In house and affordable nit and louse treatment specialist.
Get lice out of your hair for without traveling to a center
Fair pricing for low-cost mobile clinic.
No kits or product purchases required.
Head lice salons are a great option for taking care of a head lice problem quickly and with guaranteed results. It's difficult to find time to take care of the problem on your own because it requires a set of skills and knowledge that many people aren't familiar with and are too busy to learn. Even families that have had success on their own call us to have a professional go through and certify that the treatment was successful. The peace of mind is worth it to know that you can stop combing and checking every day. However, you can skip all this and preserve your free time by hiring a in-home lice salon from the get go. Decide if your time is worth spending combing evening after evening after work before choosing a lice treatment option.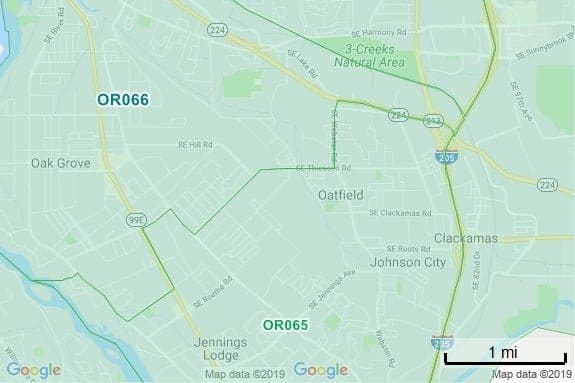 Oatfield Oregon
Oatfield is in Clackamas County and a part of the Portland metropolitan area. According to the 2010 U.S. Census, Oatfield had a population of 13,415.
Interestingly enough, Oatfield is named for a local roadway called Oatfield Road, which runs between Milwaukie and Gladstone. That road, in turn, was named after the Oatfield Family, a prominent pioneering family during the Oregon Trail days.
The unincorporated town of Oatfield is an Oregon-based community originating in the state's Clackamas County. It's also considered a census-designated location or place in the U.S.A. that's located in the metropolitan area of Portland. Thusly, it has 13,415 inhabitants according to the national census of 2010. It got its name from Oatfield Road, which is located in the middle of Gladstone and Milwaukie. In turn, Oatfield Road was named after the Oatfield Clan.
The Oatfield Family was composed of famous pioneers of the Oregon and Portland area. Oatfield is situated in the northwestern portion of Clackamas. Around its perimeter is the City of Gladstone at the southern border, Jennings Lodge (a fellow unincorporated community) at its southwestern border, Oak Grove (also unincorporated) at its westernmost border, and Milwaukie on the northwest border. Meanwhile, on its eastern edge is Interstate 205. Oatfield is thusly cut off from Clackamas through Interstate 205. It also completely envelops the small city of Johnson.
As far as the American Census Bureau is concerned, the community of Oatfield has 8.8 square kilometers or 3.4 square miles of territory, all of it mostly composed of land. Demographics-wise, Oatfield had a racial makeup of 0.53% Native American, 0.93% of miscellaneous races, 0.12% Pacific Islander, 1.99% Asian, 0.47% African American, 2.52% of two other minority races, and 93.43% Caucasian back in the 2000 census. Latino or Hispanic is 2.64% of the inhabitants. As for the things to do at Oatfield, it's mostly a town filled with parks you can relax in.
There's the North Clackamas Park that's a dog park with playground and fields for your beloved canine companions to enjoy themselves in along with you. There's also Riverside Park, which has a panoramic view on top of outdoor activities to indulge in. The Tryon Creek State Park has hiking trails and biodiversity galore for all you nature lovers out there. You can also relax and unwind at the Austin Hot Springs or the Bigelow Hot Springs for your spa, hot-tub, and steam bathing needs. Finally, go to the Lake Theater and Cafe for a uniquely different take in coffee shop and cinema experience.
Top Things to do Near Oatfield, OR
Here are some unique destinations that are within a quick drive from the Oatfield area:
Sara Hite Memorial Rose Garden
The Sara Hite memorial garden is named for a former director of a center within nearby Milwaukie. The Sara Hite Memorial Rose Garden is located just south of the Milwaukie Center and also is near North Clackamas Park. The Rose Garden has a red brick plaza with ground-level manicured rose beds and raised beds on the walkways along with some other low plantings. The garden is popular for renting out for special events.
Oregon Military Museum
Located just two miles away in nearby Happy Valley, the Oregon Military Museum would be a great experience for anyone that appreciates the proud military history of this local area. The museum has exhibits such as "Doughboys," "A World at War," and "The Weapons Vault" among many others.
Questions:
Q: Is Oatfield Oregon a good place to retire?
A: Oatfield is very popular with retirees because it gives off a nice suburban feel. There are many different restaurants, coffee shops, parks, and places to go shopping within a nearby radius.
Q: Is Oatfield Oregon a good place to raise a family?
A: Yes. This community has acceptable schools, and it is ranked #23 out of 88 on Niche's "Best Suburbs to Raise a Family in Oregon."
Portland Areas We Serve