Lice Removal In the Comfort of Home
Salmon Creek Washington
Affordable in-home removal

No second appointments required

HSA & FSA Payments Accepted
Affordable in-home removal

No second appointments required

HSA & FSA Payments Accepted
When we're done, you're done with lice.
We're house call specialists at quick treating nits
Family centered, natural in home lice combing removal clinic.
No doctor, no kits, same day professional extermination
Top emergency head lice killing – in one day
HSA & FSA insurance accepted
Best effective treatment price and reviews.
Mobile salon services and facilities for all locations
Looking for hair lice cleaning businesses or companies near me?
Head lice removal for families in the Salmon Creek region. Our service travels to your home and checked and gets rid of everyone's lice in a single session. Checks take about 5-20 minutes depending on the length, thickness, and curly of the hair. We'll show you how to do checks on your family and what you can do to get rid of any potential problems in the home. It's very simple when you know what you are doing to take care of the bedding and other person items in the home.
Lice Charmers
Lice Treatment
We're specialists at treating nits
Family centered natural in home lice removal clinic.
No doctor, no kits, same day professional extermination
Top emergency head lice killing in one day
Best price and reviews.
Mobile salon services and facilities for all locations
Looking for hair lice businesses or companies near me?
Many people choose lice treatment products first before hiring a service. It is possible to get rid of them using products that they aren't resistant too, but it is still a risk that treatment will fail. When treatment fails it is difficult to know and that means it's possible to restart or continue spreading them throughout your family, friends, and your child's daycare or school. Proper wet head lice head checks are required to be sure the infestation is eliminated and ensure treatment was successful.
Lice Charmers
Lice Clinic
Top reviewed in-home head lice service specialists.
Professional nit killing and lice removal mobile clinic/salon.
Natural combing for urgent lice salon results with no doctor required.
Same day, emergency extermination without leaving your place.
Clean hair and a quickly lice-free home in one day, for a fair treatment price.
No lice kit required & no traveling to a costly facilities locations.
FSA and HSA insurance payments accepted.
Cleaning tips for free – No health risking medicine.
American owned and locally operated.
Best option for private help near you.
Mobile lice clinics come to your home and get your children and everyone else lice free in one appointment. Choosing an in-home clinic saves your free time after work or on the weekend. Lice treatment can take up to 1.5 hours per person, which means that if only two people have it, then you are looking at 3 hours in retail location. This can be hard on kids that aren't used to sitting for so long and in a stressful environment. Not to mention keeping them entertained and fed without meltdowns. Lice clinics that come to your home eliminate all that stress and prevent you from having to pack everyone up and struggle through traffic.
Lice Charmers
Lice Service
Same day appointments for urgent results with natural lice combing.
Avoid unnecessary costs and doctor visits.
Best reviewed mobile removal and hair cleaning company gets you nit free quickly.
Family-centered, in home, professional, salon-style treatment.
We accept FSA and HSA card insurance payments.
Mobile clinic travels to all Portland locations for quick, in one day removal.
Head lice house calls mean no need to travel to lice facilities.
Our business is getting you top ranked lice treatment, fast.
Head lice are harder than ever to treat and finding good information is difficult because we are transitioning from it being a relatively uncommon problem to something that everyone encounter. Now that there are lice services, parents can exterminate the problem in one sessions. Some services require second appointments, product purchases, or extensive self-treatment after the appointment. We don't require any of these. Once your treatment is over, you no longer have to do anything, you're truly lice free. Our lice removal service is proven effective and safe for all families.
Lice Charmers
Lice Salon
We accept all FSA and HSA payments.
Avoid traveling to lice facility locations.
Top lice treatment service in Portland.
House calls are the quick way to get rid of lice.
No toxic medicine or chemical required – just professional lice combing.
Emergency, same day, head lice removal company – no doctor required.
In house and affordable nit and louse treatment specialist.
Get lice out of your hair for without traveling to a center
Fair pricing for low-cost mobile clinic.
No kits or product purchases required.
Head lice salons are a great option for taking care of a head lice problem quickly and with guaranteed results. It's difficult to find time to take care of the problem on your own because it requires a set of skills and knowledge that many people aren't familiar with and are too busy to learn. Even families that have had success on their own call us to have a professional go through and certify that the treatment was successful. The peace of mind is worth it to know that you can stop combing and checking every day. However, you can skip all this and preserve your free time by hiring a in-home lice salon from the get go. Decide if your time is worth spending combing evening after evening after work before choosing a lice treatment option.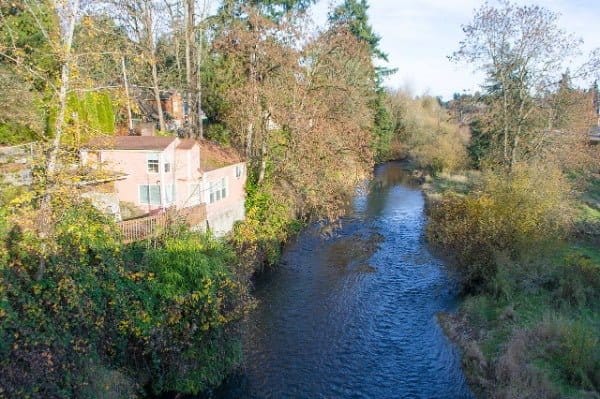 Salmon Creek, Washington – 98665, 98663, 98686
Salmon Creek is a large suburban area located in Clark County in Washington. Being at the south-western part of Clark County, it is only 10 kms away from Vancouver. As of 2018, the population of Salmon Creek is 21, 068. Through the years, it has consistently scored an above-average livability index ranging from 70-85 out of 100.
It is rich with mountain and river-lake views since it is a tributary land of Lake River in Clark County. The area is surrounded by lakes, rivers, and streams. It was named as such flocks of salmon run through its five major stream tributaries.
Things to do in Salmon Creek, Washington
Salmon Creek Greenway Trail runs along five kilometers of protected biodiversity running in between the Klineline pond, Cougar Creek trail, and the Felida bridge.
Battle Ground Lake State Park is a large, public area and camping park which features rented log cabins, picnic areas, trails, kayaking, and fishing activities.
Klineline Pond is the most popular recreational spot in the area. It features a bathhouse, splash pads for kids, protected swimming areas, grill spaces, and scattered observation platforms.
How far is Vancouver, WA from Salmon Creek?
It is estimated to be 11 mins via car and 25 mins via bus. Salmon Creek is 17 mins away from the Moda Center, the home of the Portland Trailblazers of the NBA.
Are there fishing events in Salmon Creek?
Yes. The most prestigious of them happens every April. It is called the Klineline Kids Fishing. Thus, the best time to visit the area is during Spring.
What other events is Salmon Creek known for?
Well, the area was part of the trail of the recently concluded Portland Marathon last October 6. Other than that, there's also the Colombia River Bowling Tournament in December.
Other Nearby Washington Areas Served