Professional Lice Removal & Treatment in Tigard, OR 
Save time – We come to your home.
No pesticides, no aftercare, no second appointments.
Guaranteed for 30 days or we re-treat for free.
HSA & FSA payments accepted.
I called as soon as I heard about this company! They were very helpful in answering any questions I had. They conveniently traveled to our home. Not only was Lex quick and efficient she was educational and gave us piece of mind. By the time she

...

left... We were lice free:) I'd highly recommend Lice Charmers!!!

read more

We discovered lice on a family member, and immediately knew we needed a Leo to completely rid of them ASAP! We called Lice Charmers, and Lex was in our home within the hour! She completely got rid of all lice in two members of the family. She

...

searched a few others, which were in the clear. She was very easy to talk with and very professional! Highly recommend if you live in the Portland metro area.

read more

Lex saved us again! She is the BEST! Very prompt, gentle and kind! Our kids love her and I feel safe knowing I can count on her in such a stressful situation. She was able to see the same day I called for treatment and she drove to Gresham to help

...

out family. Thank you so much!

read more

No one wants to hear their child say, "I think I have lice!" But when it happens I highly recommend calling Lice Charmers! After a simple google search Saturday (@ 5:00pm) for lice treatment near us I found Lice Charmers & spoke with Lex on the

...

phone. She was able to come to our home in Lake Oswego the next morning & check/treat the entire family. Quick, efficient, thorough. My family is so thankful to have found Lice Charmers.

read more

We had a great experience with Lice Charmers and would highly recommend them for anyone dealing with a possible infestation. Very professional, experienced, fast, and efficient. They definitely know what they're doing and are great with all kinds of

...

kids!

read more

Lice Charmers got me in quickly and only charged for the time they spent with me. The service was super friendly and informative also.

When the after care program at my son's school sent an email home about lice being present on another student, I was nervous that my kids had it. I'd heard so many tales of woe around lice from my friends and didn't want to risk multiple rounds of

...

infestation. I wanted a professional opinion. I called Lice Charmers and spoke to Lex. She was able to see us all the same day at their SE private clinic. Prior to our appointment, she gave me advice on how to treat our home and the protocol for informing close friends and school, if necessary. When we arrived for our appointment, Lex was friendly, informative and professional. She was able to examine all three of us without causing any discomfort and in a short amount of time. It turns out that is was a false alarm but I am so glad that we went to an expert to alleviate my worries and be on the safe side. If we ever do experience a lice outbreak, I will 100% give Lex and Lice Charmers a call. I've already told my friends and coworkers about our awesome experience.

read more

Professional Head Lice Treatment Service Near Me
Looking for "professional lice treatment near me" in Tigard, OR? You can get a professional to do head lice treatment in your home. Mobile options are easier on families schedules and help preserve their privacy while getting rid of lice. Parents can continue their work or relax around the home while their children are treated and the kids can do their homework or chores while the parents are in the chair. On our website you can send in photos to help identify what you've found and decide on the next best step.
Mobile, In-Home, Head Lice Removal Clinic
Lice clinic removal in-home service gets everyone lice free. Private, affordable, and without leaving your place. If you just want to get checked, you can get it done quickly and if you need treatment a professional can get started right there. You'll be rid of lice that same day.
Tigard, Oregon
Tigard, Oregon is an Oregon-based city that's also part of Washington County. Aside from being Oregon's twelfth most significant city and having a 48,035 population according to the 2010 census, there's a whole lot of history behind its establishment. It was initially a settlement of families no bigger than a small neighborhood, as in the case with many Willamette Valley towns.
The town was originally named after one of the more notable families—the Tigard Family who had Wilson M. Tigard as its head. The family arrived and settled in 1852 at East Butte. They were involved in the building of the town's significant infrastructures such as a meeting hall, a general store that also contained the post office, and the East Butte School. The Tigards contributed so much to their community that "East Butte" farming commune was rechristened in 1886 as "Tigardville" in honor of their efforts.
Around 1896, Tigardville experienced new growth due to Germans settling there. In 1907, "Tigardville" again changed its name to "Tigard." the early 20th Century or from 1907 to 1910, several commerce buildings were built such as a livery stable, a post office and shop, and Germania Hall which was home to rental rooms, a dance hall, a grocery, and a restaurant. In 1910, Tigardville shifted to a more commercial destination due to the establishment of Main Street care of the Oregon Electric Railway.
In 1911, Tigard became part of the electric grid along with Tualatin and Sherwood care of the Tualatin Valley Electric Company. In the Thirties, the walkways and streets of Main Street got paved to help with the growing town turned city. Fast forward to the 21st Century or 2004, and Tigard voted to annex Bull Mountain suburbs with the city.
In regards to the touristy aspects of Tigard, it offers Cook Park as a great place to visit with its boat ramp, playground, and sports fields. As for the Tualatin River National Wildlife Refuge Visitor Center, it's a nature preserve with walking trails galore. Summerlake City Park is also a must-see attraction due to its footbridges and waterfowl swimming by a gorgeous lake.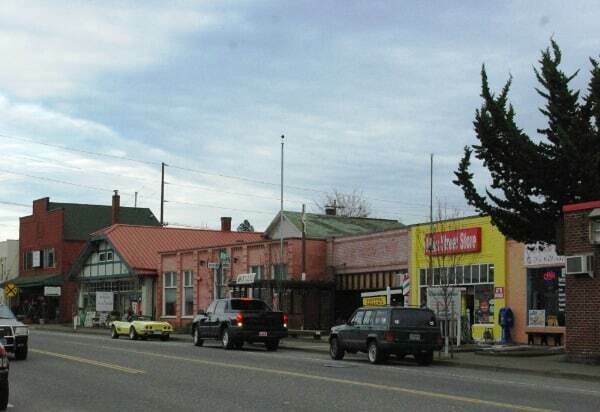 Portland Areas We Serve