Professional Lice Removal & Treatment Serving Troutdale, OR 
Save time – We come to your home.
No pesticides, no aftercare, no second appointments.
Guaranteed for 30 days or we re-treat for free.
HSA & FSA payments accepted.
Appointments that fit your schedule.
In the comfort or home or our lice clinics.
A 30-day guarantee keeps you lice free.
Need Professional Head Lice Treatment Service Near Me?
Part of the benefit of hiring a lice technician to come to your home in Troutdale, Oregon is that treatment can start immediately after lice checks are completed. Many public lice salons and clinic do not offer walk-in check and if they do, it's unlikely they will be able to make time for treatment to start immediately because most treatments take at least one hour to complete, so it's hard to fit them in between schedule appointments. Though uncomfortable for some, lice will not get substantially worse within a few days, so waiting for an appointment won't cost you more. You can use a kit or do combing on your own while you wait to help cut down on the infestation. To find treatment in your area, just search for lice treatment near me.
Mobile, In-Home, Head Lice Removal Clinic
Head lice treatment always involves manual removal. Regardless of whether a device, prescription, or other lice product was used, manually combing with a lice comb is essential to getting rid of any treatment resistant lice and their eggs. A professional can accomplish this in one appointment without the use of any pesticides and eliminate the need to aftercare of any kind. Most lice services will guarantee their work, but some may have additional required product purchases or self-combing, so be sure to ask before choosing a service. To locate lice clinics or salons in Troutdale, OR simply search for "lice removal near me."
Troutdale, Oregon
The Multnomah County contains Troutdale, Oregon as part of its fold. Troutdale is found eastward of Wood Village and right at the north of Gresham City. According to the U.S. national census in 2010, Troutdale has 15,962 inhabitants. It's located eastward of Portland, specifically 12 miles away. Its bordered to the west by the Columbia River Gorge, the Mount Hood Scenic Byway, and the Columbia River Highway, which are all sites and attractions that are filled with history and heritage.
The settlement of Troutdale was initially named Sandy, after the Sandy River. In 1854, the Sandy Post Office was founded. However, it was closed in 1868, 19 years later, and the Troutdale Post Office replaced the Sandy Post Office in 1880. As for the current name of the city, it came about from John Harlow, a pioneer whose house was near a trout pond.
For a time, back in the 20th Century, Reynolds Aluminum of Reynolds Wrap fame was Troutdale's biggest company. Its plant was founded in the city back in 1941 for the sake of supplying aluminum for World War II. Many decades later, the plant closed in 2000 or at the Turn of the Millennium. The Reynolds Plant workers were housed in Wood Village, which was a company village set up for them by Reynolds.
The top things to do in Troutdale include the wooded area of Glen Otto Community Park, which has a beach you can swim at, the Dabney State Recreation Area, where you can disc golf, picnic near the river shore or within the camping-friendly woods. Meanwhile, the Lewis and Clark State Recreation Site is the perfect site to fish and a great spot to swim in the Sandy River. Last but not least is the Sandy River Delta Park, which is a recreational center for horseback riding, biking, and hiking to your heart's content.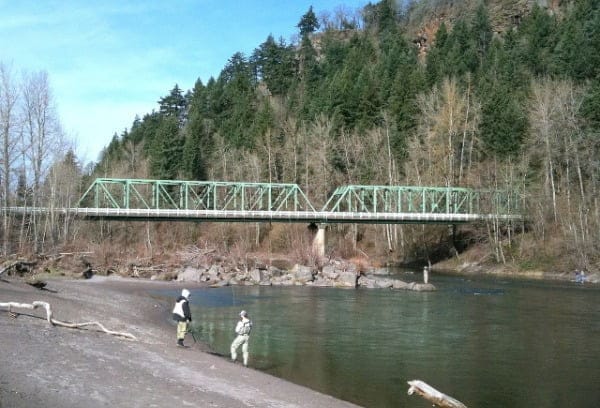 Portland Areas We Serve