Need Professional Head Lice Treatment Service Near Me?
Finding professional lice treatment in Washougal, WA can be difficult. The first, best step is searching for "lice removal near me" and browsing the listings. Any lice services with good reviews should be worth calling. Find out what their treatment method is, how long it might take, if any aftercare is required, and if they offer a guarantee, what you need to do to qualify for it. In-home services may be the best option if there isn't a lice place near you and you aren't interested in traveling and spending the hours required for treatment in a public facility.
Mobile, In-Home, Head Lice Removal Clinic
Head lice removal is now available in the Washougal area. Lice Charmers in-home service gets rid of lice and their eggs in a single session without pesticides and doesn't require any self-combing or aftercare. After speaking with one of our experts to schedule an appointment that fits around your work and school schedule, your lice technician will text you 30 minutes before she arrives. Treatment always starts with checking everyone and sharing the evidence of what is found. Once checks are completed you'll know who has it and who doesn't and how long treatment will take. During treatment, your technician will share how to take care of the home and what you can do to prevent reinfestation, as well as answer any and all of your lice related questions.
Washougal, Washington
The Clark County city of Washougal is located in Washington State. It's known as the Pacific Northwest's "Crossroads of Discovery" and is found on the Columbia River's Washington Side.
According to the 2010 national census, it has 14,095 inhabitants. On December 4, 1908, Washougal underwent incorporation.
Washington's oldest grange hall that's still continually used, the Mount Pleasant Grange Hall, is located in Washougal as well.
Britain sailor Richard Ough and his family founded Washougal or Washougally Camp, as it was then known. The settlement was founded on the family's original claim of the land, and among the first citizens of the community, the Oughs were generous in distributing money and food.
According to the Census Bureau, Washougal is made up of 0.88 square miles of water and 14.04 square kilometers or 5.42 square miles of land, thus giving it a total territorial area of 16.32 square kilometers or 6.30 square miles.
The Washougal River runs through the city for good measure because it's also located in the scenic Columbia River Gorge as well.
And it's grand prairie and lowlands are positioned at the Gorge's western entrance. Drivers heading towards Washougal from the west can view Mount Hood rise above the Cascade Mountains as they move along the Lewis & Clark Highway.
As they approach Gorge's gateway, the Cascade Mountains' cliffs serve as columns or pillars to the mouth of the entrance.
Washougal High and Excelsior High are the city's high schools.
In Washougal, there's hiking and tours at the Steigerwald Lake Wildlife Refuge, beachside fun at Cottonwood Beach, outdoor recreation at the Captain William Clark Park, and fishing and hiking at the placid Round Lake.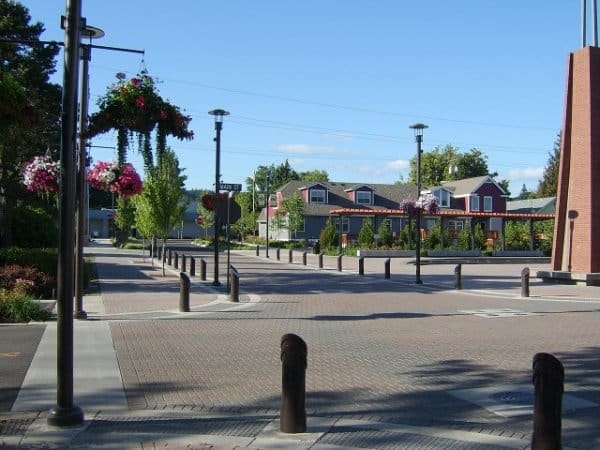 Other Nearby Washington Areas Served