Professional Lice Removal & Treatment in West Linn, OR 
Save time – We come to your home.
No pesticides, no aftercare, no second appointments.
Guaranteed for 30 days or we re-treat for free.
HSA & FSA payments accepted.
I called as soon as I heard about this company! They were very helpful in answering any questions I had. They conveniently traveled to our home. Not only was Lex quick and efficient she was educational and gave us piece of mind. By the time she

...

left... We were lice free:) I'd highly recommend Lice Charmers!!!

read more

We discovered lice on a family member, and immediately knew we needed a Leo to completely rid of them ASAP! We called Lice Charmers, and Lex was in our home within the hour! She completely got rid of all lice in two members of the family. She

...

searched a few others, which were in the clear. She was very easy to talk with and very professional! Highly recommend if you live in the Portland metro area.

read more

Lex saved us again! She is the BEST! Very prompt, gentle and kind! Our kids love her and I feel safe knowing I can count on her in such a stressful situation. She was able to see the same day I called for treatment and she drove to Gresham to help

...

out family. Thank you so much!

read more

No one wants to hear their child say, "I think I have lice!" But when it happens I highly recommend calling Lice Charmers! After a simple google search Saturday (@ 5:00pm) for lice treatment near us I found Lice Charmers & spoke with Lex on the

...

phone. She was able to come to our home in Lake Oswego the next morning & check/treat the entire family. Quick, efficient, thorough. My family is so thankful to have found Lice Charmers.

read more

We had a great experience with Lice Charmers and would highly recommend them for anyone dealing with a possible infestation. Very professional, experienced, fast, and efficient. They definitely know what they're doing and are great with all kinds of

...

kids!

read more

Lice Charmers got me in quickly and only charged for the time they spent with me. The service was super friendly and informative also.

When the after care program at my son's school sent an email home about lice being present on another student, I was nervous that my kids had it. I'd heard so many tales of woe around lice from my friends and didn't want to risk multiple rounds of

...

infestation. I wanted a professional opinion. I called Lice Charmers and spoke to Lex. She was able to see us all the same day at their SE private clinic. Prior to our appointment, she gave me advice on how to treat our home and the protocol for informing close friends and school, if necessary. When we arrived for our appointment, Lex was friendly, informative and professional. She was able to examine all three of us without causing any discomfort and in a short amount of time. It turns out that is was a false alarm but I am so glad that we went to an expert to alleviate my worries and be on the safe side. If we ever do experience a lice outbreak, I will 100% give Lex and Lice Charmers a call. I've already told my friends and coworkers about our awesome experience.

read more

Professional Head Lice Treatment Service Near Me
Lice treatment options for families in West Linn, Oregon is now in-home. We are the best reviewed service in Oregon. Skip the traffic and waiting rooms. A professional lice technician will come to you home and get you lice free. Pick a time that fits your schedule and save your privacy and skip all the stress of a crowded facility. Using a high quality lice comb and methodical technique to go through everyone's hair and remove every bug and egg ensures you can go to work or school the next day without a worry.
Mobile, In-Home, Head Lice Removal Clinic
In-home head lice removal take out the bugs and saves you time and money. The expense of missing work, unused daycare, extra childcare for kids that can't go to school, stacks up faster than you think. By hiring a professional you can get rid of lice with a guarantee that they are gone for good. Each complete treatment Lice Charmers does comes with a 30-Day guarantee, which means if lice come back, we re-treat for free. Search for lice treatment near me to discover the overwhelming options to navigate.
West Linn, Oregon
West Linn is part of Oregon State's Clackamas County in the U.S.A. This Oregon city is part of the richer or upper-class parts of the state as well as the southern Metropolitan area of Portland, filled with white-collar suburbanites. Historically, West Linn was one of the most promising developments in the wild American frontier. Mainly because of its nearness to the Willamette Falls and how it can serve as a significant energy source. It has 25,109 residents according to the 2010 national census.
In the 19th Century, West Linn City served as the potential commercial and political competitor of Oregon City. Major Robert Moore—the Peoria Party's senior member—wished to create the Oregon State by establishing cities like West Linn. On December 22, 1845, the Oregon Territorial Legislature decided to have the city called Linn City after the late Senator Lewis F. Linn. However, it suffered various setbacks, both natural and manmade, in nature. 1862's Great Flood and a significant fire stopped the city's economic progress, the disasters scattering many survivors across the Northwest Pacific.
West Linn underwent incorporation in 1913, which involved enabling settlements to acquire utilities and services as well as improvements without an Oregon City annexation. It was then was combined with Willamette Town in 1916. West Linn's residents increased from 225 people in 1860 to 7,000 in 1970.
West Linn was ranked as one of the best cities in Oregon State according to the "Best Places to Live in 2011" list of CNN/Money Magazine. It's ranked at No. 69. They took note of the panoramic views or sceneries all over the city, relaxing hilltop homes, and with the low taxation rates.
The must-visit attractions of West Lin include the Street Dance, Central Village, the Farmer's Market, the Willamette area that's full of historical significance, and the concert series known as "Music in the Park."
You should visit tourist attractions like End of the Oregon Trail and experience its hands-on exhibits, the 22.5-acre Camassia Nature Preserve, the Mary S. Young Park for bird-watching and hiking, and the gorgeous Willamette Falls.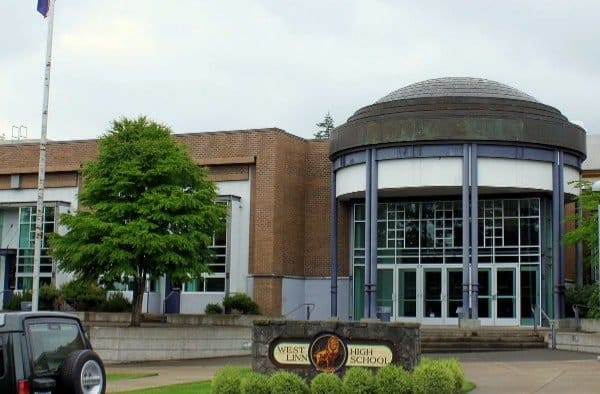 Portland Areas We Serve