Lice Clinic Treatment Reviews
Completely private.
Logo-free vehicles and no uniforms.
Appointments that fit your schedule.
In the comfort or home or our private clinic.
A 30-day guarantee keeps you lice free.
Professional Head Lice Treatment Service Near Me in Wilsonville Oregon
Head lice are extremely resilient and treatment options vary depending on your resources. Lice kits are a good option to try to control the growth of an infestation, but are unlikely to solve the problem for good because most lice are resistant to the pesticides used in those products. It is worth your time to consult with a professional service before choosing an option. They can share with you what it may cost to treat your family and what you can do to reduce the symptoms and identify anything you find on the scalp, such as lice eggs, via photo. Locate a lice service near you by searching for 'lice removal near me'.
Mobile, In-Home, Head Lice Removal Clinic in Wilsonville Oregon
Mobile lice treatment offers professional results in the comfort of home in Wilsonville, Oregon. Most lice salon are appointment only and are few and far between, which means travel time can be substantial and walk-ins are not available. Additionally, appointments for families can be as short as 2 hours to as long as 5, which can be an unbearably long time to spend in a busy retail salon or clinic. It's up to you to decide if a travel fee is worth spending that time in your home instead, but most of our clients wouldn't think twice about it after comparing options.
Wilsonville, Oregon
As part of Oregon's Clackamas County, Wilsonville has a smaller portion lying in Washington County. It's considered a Clackamas County city though. It was known as Boones Landing, named after the Boones ferry that carried passengers through the Willamette River.
However, in 1880, Boones Landing was renamed Wilsonville. In 1969 Wilsonville was incorporated. During that time, it only had a thousand people living there. According to the 2000 census, that population grew from 1,000 to 13,991, and then, according to the latest data from the 2010 census, increased to 19,509.
In the 2000 census, 90% of Wilsonville citizens were Caucasian. The most significant population minority were Hispanics. Found in the metropolitan area of Portland, Wilsonville is also composed of planned neighborhoods such as Villebois on the west side of the Willamette River and Charbonneau around the southern edge. Wilsonville City is halved by Interstate 5 and the Boone Bridge that crosses over the river.
The South Metro Area Regional Transit provides the city's public transportation, including the Wilsonville Station right on the TriMet-operated Westside Express. Wilsonville City public schools include the Wilsonville High School—its sole "traditional" high school—and other institutions of learning within the Canby and West-Linn-Wilsonville school districts. The city also has the campuses of Pioneer Pacific College and Clackamas Community College available.
While in Wilsonville, you can go to the World of Speed Motorsports Museum. At Bullwinkle's Entertainment, you can ride Go-Karts, and play laser tag and mini-golf. There's also Graham Oaks Nature Park, which is home to wetland habitats and forest trails. Finally, Memorial Park offers a 126-acre park with playing fields and nature trails galore.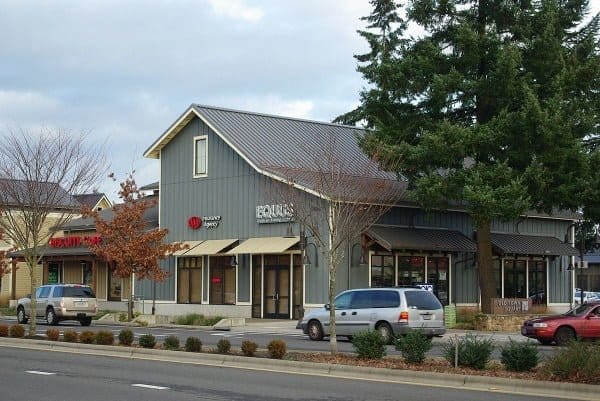 Portland Areas We Serve