Professional Lice Removal & Treatment in Sherwood, OR 
Save time – We come to your home.
No pesticides, no aftercare, no second appointments.
Guaranteed for 30 days or we re-treat for free.
HSA & FSA payments accepted.
Appointments that fit your schedule.
In the comfort or home or our lice clinics.
A 30-day guarantee keeps you lice free.
Need Professional Head Lice Treatment Service Near Me?
In-home professional lice treatment is a great option for families in Sherwood, Oregon with busy schedules or children with special needs that might find hours of treatment in a public facility stressful. We specialize in getting rid of head lice in one appointment with no aftercare or product purchases required. Our dedicated lice technicians accomplish this by being able to offer full attention to your family's treatment without interruptions from other clients, phones, or coworkers.
Mobile, In-Home, Head Lice Removal Clinic
Lice removal options may seem few and far between in Sherwood, OR. The most accessible options are the products found in many drugstores, which can help control but not reliably defeat a super lice infestation. Searching for "lice treatments near me" will show the availability for these products, but you are more likely to find service by searching for lice removal in your area. Professional in-home treatment can save hours of time driving and sitting in a clinic waiting for everyone's treatment to finish. The time required will vary depending on the severity of the infestation, but most take on average one hour for women and 30-45 minutes for men. Call to get a more accurate estimate for your circumstances.
Sherwood, Oregon
Sherwood is an Oregon city with a name reminiscent of Sherwood Forest, where Robin Hood and his Merry Men dwelled in Clackamas County. However, it was actually named after the hometown of an influential local businessman named Robert Alexander, which is Sherwood, Michigan. Its original name, Smockville, was derived from founders James Christopher and Mary Ellen Smock, but Alexander changed its name in 1891.
In 1893, two years after it got its current moniker, Sherwood underwent incorporation as a town. There were only 350 inhabitants within the one square mile city limit back in 1911. Sherwood then grew geographically by 4.5 square miles. The 2010 population density was 4,221 residents per square mile. According to the 2010 national census, there are 4,875 families, 6,316 households, and 18,194 citizens residing in Sherwood.
In terms of racial makeup, it was 0.3% Pacific Islander, 3.5% Asian, 0.5% Native American, 0.8% African American and 88.5% Caucasian. There was also 3.7% and 2.7% from different races, and about 7% of the population was Latino or Hispanic.
The area used to be the home of the Kalapuya Nation, specifically the Atfalati Tribe. Due to the Donation Land Claim Act of 1850 to 1855, all these natives were relocated to various reservations to allow only individuals with American citizenship to acquire land ownership.
You also have loads of touristy destinations and activities to look forward to when you visit Sherwood as a tourist. There is Hawks View Winery, where you can go on wine tours, and enjoy the views and tastings. You can get more of the same with Ponzi Vineyards, but this time a local vineyard that supplies their grapes for wine production. The Stella Olsen Memorial Park serves as Sherwood's
signature city park. Finally, relax while walking trails and bio-diverse nature preserve of Tualatin River National Wildlife Refuge.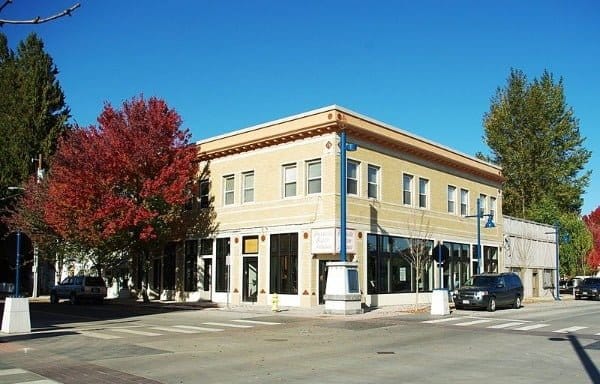 Portland Areas We Serve
Lice Charmers Clackamas Oregon
Lice Charmers in Clackamas Oregon does Lice Removal and Lice Treatment